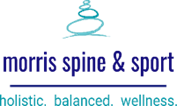 On Wednesday, August 10,2022 at 7pm, Dr. Randi Case, DC, CCSP, CFMP will be hosting an event with special guest, Kate Garzón of Guided Parenting Support—GPS, on how to MAXIMIZE the educational experience for you and your children!
Kate and Dr. Case will introduce a blueprint with 5 key strategies to assist parents and their children in preparing cooperatively for an exciting, enriching, and harmonious new school year. These key ideas will help both in and out of the classroom.
The plan of action we will discuss includes:
Sleep: Getting back into the "school year" routine
Nutrition: Time-saving tips for cooperative lunch prep and the importance
of "Eating the Rainbow"
Homework: Setting reasonable expectations, optimizing HW ergonomics
Finding Balance: Figuring out your child's "body budget" and how much is too much?
Scheduling: Fitting it all in…and having "down-time"
Please come join our ZOOM call and begin your journey toward a smooth, meaningful, and impactful school year.
Call or email to register: 973-285-0888 or info@morrisspineandsport.com
About Kate:

Kate Garzón is a 'GPS' for the parents of toddlers through teens! A parent educator and parenting coach with over 30 years of experience supporting children and families, including 18 years as a Montessori teacher for students aged 2.5-14. She is passionate about bringing more joy and ease to family life and her customized and practical approach guides parents as they raise responsible, compassionate, and fulfilled adults."
About Dr. Randi Case:

Dr. Randi Case is the owner of Morris Spine and Sport and Root Cause Functional Medicine Center. She received her doctorate in Chiropractic from New York Chiropractic College in 1997 and achieved certification as a Chiropractic Sports Physician in 2013. She is a Certified Functional Medicine Practitioner, a wife, and mother of 5 children, 4 dogs and 2 geckos. Her practice focuses on optimizing health and promoting the well-being of each individual patient throughout their life cycle through root cause medicine, nutrition, movement, compassion and understanding.
Thank You!
As our thanks for taking time out of your busy schedule to join us at this talk, we are offering a 10% discount on all supplement orders at our office. Please visit, call or email our office to what supplements we have to offer. Mention this ad to receive your discount.