Root Cause Functional Medicine™ in Morristown
While conventional medicine takes a bandage approach of masking symptoms through drugs and surgery, functional medicine gets to the underlying cause. Functional medicine is like solving a puzzle.
What's YOUR Root Cause?™
Functional medicine is the approach that attempts to find the root causes of why you are experiencing the symptoms that you have. We provide effective and holistic care through our Root Cause Functional Medicine Center.
NEW PATIENTS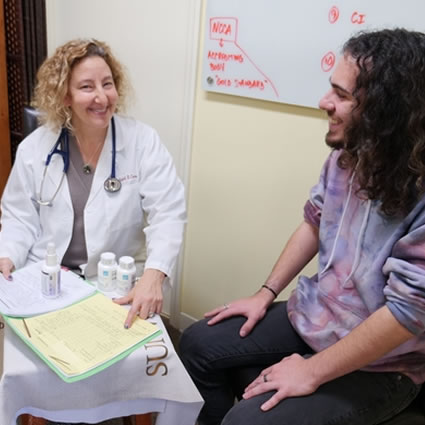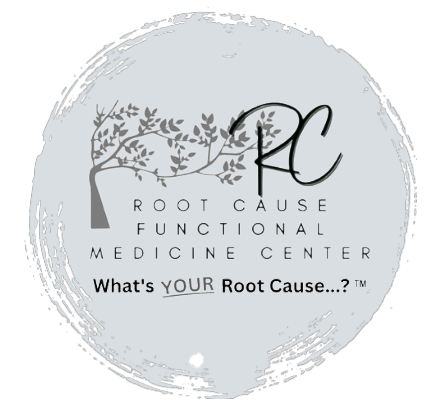 When you're sick or not feeling well, instead of looking at your symptoms and saying, "Just take an over-the-counter pain reliever for your headache," we seek to determine why you are having headaches. If you have fatigue, we'll want to determine why. Or if you have blood pressure issues, why are those present? If you have diabetes, we'll look at your diet.
Functional medicine looks at the root case of your symptoms and finds way to fix them instead of just providing a "band-aid" approach to cover up the problems. We think of our patients as a "wilting plant". Instead of just painting the leaves of the plant green so the plant appears healthy but underneath is dying.
Our approach provides all the necessary requirements to nurse that plant back to health like: nutrients, sunlight, water.
Dr. Randi is a Certified Functional Medicine practitioner and is working toward completing the Institute for Functional Medicine Certification (IFMCP). She has struggled with her own health challenges and is passionate about helping others enjoy optimal health through natural means.
Once we determine why you have your symptoms, we nutritionally support the physiology to help your body take care of itself, instead of just providing a bandage to cover up the symptom. If we just cover up the symptoms, eventually they will break through again. The bandage will fall off, and we'll need one that's sturdier.
Most of the time, by adding or changing a patient's diet, or by having them do an elimination diet or food testing to see if they have food sensitivities or adding some vitamins, we can correct things and people feel better.
All the Ingredients to Bake a Cake
I try to look and make sure that a person has all the nutrients they need, that they're getting the exercise they require, and that they're functioning as they should. I like to use the analogy of having all the ingredients to bake the cake, so to speak. When those ingredients are present, usually the body will kick in and start to take care of itself. Dr. Case.
Here are some common conditions for which patients seek functional medicine at Morris Spine & Sport:

Adrenal issues
Fatigue
Hormonal issues
Memory problems
Thyroid issues
Menopausal and perimenopausal complaints
The first step is having a conversation on the phone with Dr. Case. Then, we'll send you some questionnaires. These include a stress questionnaire, metabolic assessment form, and toxicity questionnaire. We will also have you complete an extensive history along with an adverse event questionnaire. Dr. Case will have you keep a 7-day food diary of everything you eat that week. Don't worry; we don't judge.
After you've completed everything, we'll ask if you have any blood tests, scans, or tests that you've had within the past three years. Dr. Case will have you get all that information to her at least a week ahead of your appointment.
Dr. Case will review all that and do a functional analysis of any blood work. She will also grade your forms. Please allow 90 minutes to two hours for your first visit. Dr. Case will review your forms with you and provide her recommendations.
Your Custom Tailored Plan
Once Dr. Case gathers all your information, she'll devise a customized plan to help address your unique needs.

No.
Why are blood tests important?

On a case to case basis, we often recommend supplemental testing which may include blood test, stool test, urine or saliva tests. These tests can help give us a peek into what might be causing some of your symptoms.
Do you offer supplements?

Yes, we carry a full line of high grade supplements to nutritionally support your biochemistry and help to carefully balance your intricate systems so your body can function optimally. There is no one size fits all so your supplement regimen is designed especially for you based on your symptoms, exam, bloodwork, etc…
Is it possible to prevent cognitive decline?
We believe it is. For some people, memory issues can be reversed completely. We're working on helping people detect if any early signs cognitive decline, (the precursor to Alzheimer's or Parkinsons Disease, are apparent in their 30s or 40s, so they can actively support their brain and biochemistry
By looking at the root cause of why the changes happen in patients with Alzheimer's and Parkinson's, we can look at how to change that and improve the outcomes for cognitive decline.
Dr. Case is working toward certification in Dale Bredesen's ReCODE 2.0 program. The program provides personalized assessments and offers treatment options for patients experiencing the symptoms of cognitive decline as well as helping those people who may have a family history or genetic predisposition toward degenerative brain dysfunction find ways to prevent decline and strengthen their cognitive powers with nutrition, neurocognitive enhancing exercises and connects them to information and resources for individuals with cognitive decline who are seeking a reversal of symptoms and brain health optimization with the Bredesen Protocol.
Book an Appointment
Wondering how functional medicine could help address your health concern? Contact us today to schedule an appointment!

Functional Medicine Morristown, Madison, Morris Plains, Mendham and Cedar Knolls NJ | (973) 285-0888